Schaller Gold 3x3 3+3 M6-G 180 503 Guitar Tuners Rosewood Buttons NEW IN BOX #28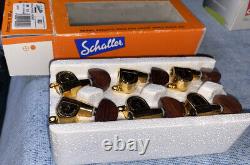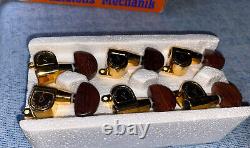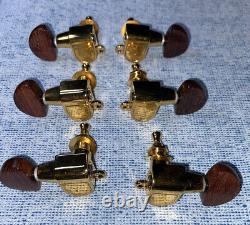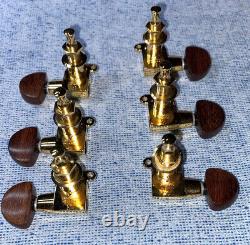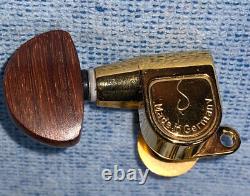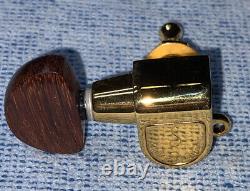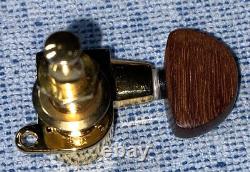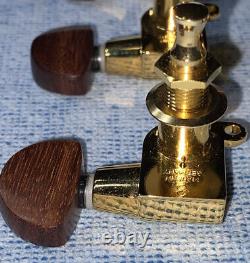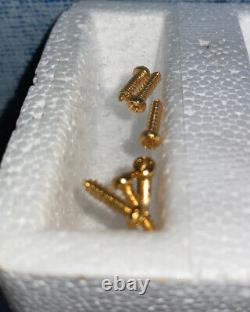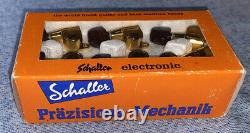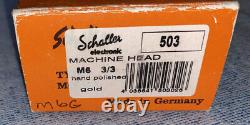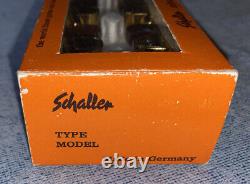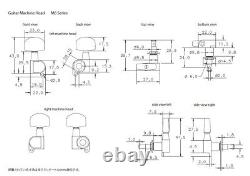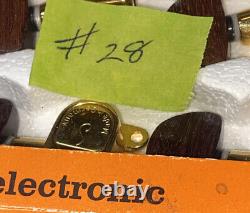 Schaller Gold 3x3 3+3 M6-180 Sealed Guitar Tuners w/Large Rosewood Buttons #28. New old stock from my closed, guitar store and repair shop. Schaller M-6 3+3 Guitar Machines. High quality machines with 12:1 ratio, sealed lubrication, adjustable knob tension, cast housings, threaded hex peghead bushings and removable knobs. All Schaller M6 tuners require 10mm (13/32)-diameter pegholes. Mounting screws: Pilot holes required. Installing delicate screws into hard wood requires great care and accuracy.
We highly recommend the #1711 Depth-stop Drill Bit No. 50 bit for the pilot hole before installing these screws. Lubricate the screw threads with cutting lubricant (also wax or a bar of soap) to reduce friction and help them thread properly. Practice on scrap before drilling into the headstock.

---